Layout page using Page Builder
The Site Origin Page Builder is a plugin that allows sites to create rows, columns, and insert widgets directly into a normal page.
When creating or editing a post or page, click on the Page Builder tab next to the Visual and the Text tabs to enable Page Builder, where you can start adding rows, columns and then adding widgets to build the post or page. Page Builder gives unlimited flexibility for layout and widget functions on the posts or pages.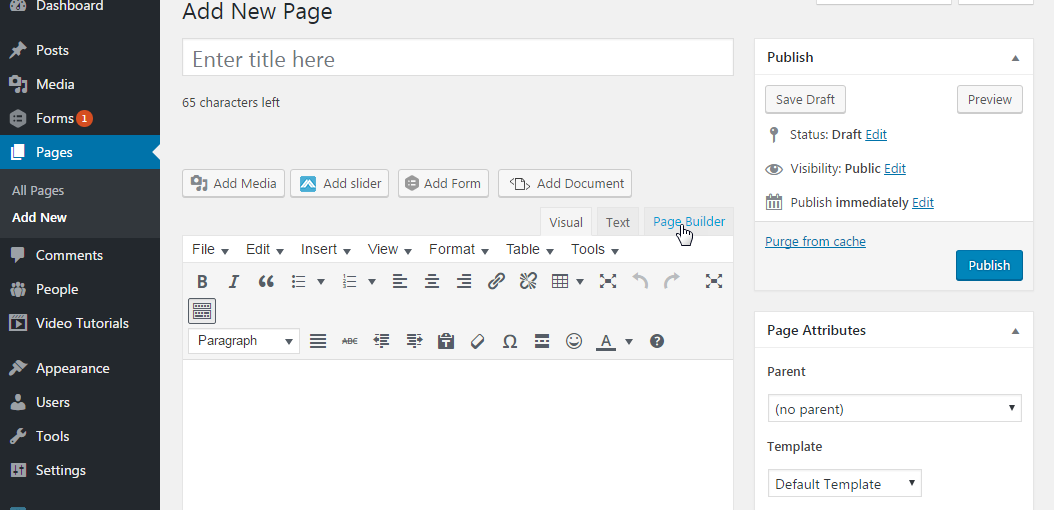 When the page is converted to Page Builder, the tabs will change and Revert to Editor tab is the only option.

At this point you can add rows and column and then add widgets.
(See all Aurora WordPress Training)
Basic Aurora WordPress Articles